"I'm a girl that loves life in the country."
I find my flowers to be magical at sunset, and enjoy my time sitting with them. Listening to the bees and watching the hummingbirds flick between the sunflowers is one of my favourite parts of summer. I'm a pretty true blue country girl, I even met my husband at a rodeo.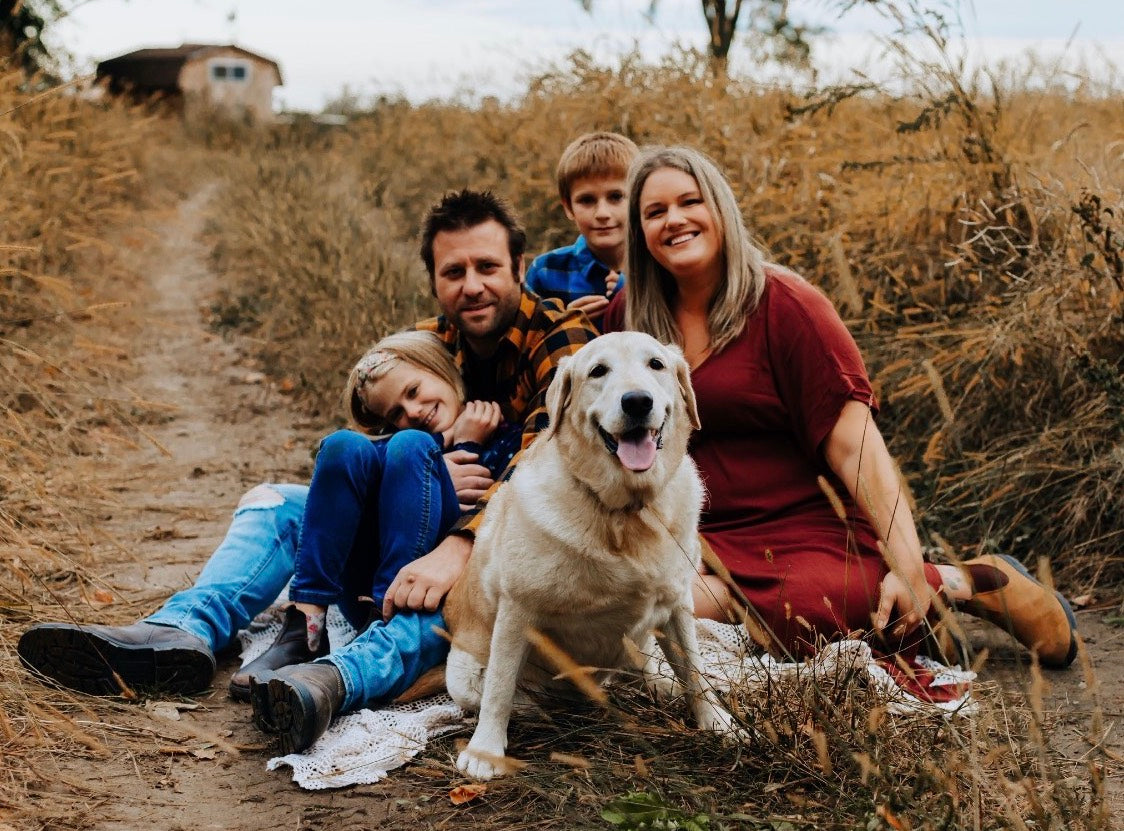 PURPOSE
HOW IT ALL BEGAN...
When we moved to the country in 2020, I started planning for a cutting garden for one of my flower beds. As I researched plants, I was quickly drawn to the beauty and diversity of dahlias. My first purchase soon turned into 50 tubers at which point I was "both feet in" and the dream of launching a flower farm began to take shape. Upon reflection, I realize my dream was years in the making. When my twin babies were 4 weeks old, my husband and I and babies were involved in a serious car collision. For myself, some injuries have been long-lasting, including the diagnosis of PTSD. As a result, I struggled returning to the world of nursing, my first career. Starting a business and growing flowers has been a pathway of healing from a painful experience to new birth and a new beginning.

During my first year of flower farming, the idea of "pick your own" bouquets emerged. I hosted a yoga night amongst the flowers and participants picked flowers that they could enjoy at home. I have also planted and grown a vast variety of pumpkins. The fall provided opportunity to host workshops in which participants could choose a pumpkin as a "container" for a beautiful fall themed arrangement.

Flower farming has become a family affair, my husband and now 10-year old twins have been excited about the growing possibilities.